Screening
Film Screening: Revelations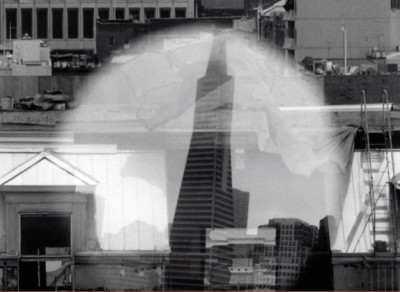 Domenic Angerame In Person!
Charles S. Cohen Screening Room
475 Park Avenue South, 6th floor (at 32nd Street)
Suggested donation $10
RSVP : filmmakerscoop@gmail.com
Program:
"He began to recognize that motion pix could be used as a medium to reveal the supernatural and underworld. He found the calling for which he had been born. He found that film could summon up the un-born imagination...he had a glimpse of how to emerge as the artist he always felt was within him" - Stan Brakhage
Revelations is a continuation of what I call my "City Symphony" series. This works includes footage that was shot from the late 90s to the present. My filmmaking is inspired by filmmakers such as Dziga Vertov, Joris Ivens, Walter Ruttman and Robert Fulton.
Editing and post production work at Light Cone in Paris.
The imagery was shot on high contrast 16mm original black and white film transferred to digital format.
Some of the footage includes shots from waterfront docks near the Todd Shipyards of San Francisco and scenes of the baseball stadium while it was being constructed. Revelations also shows the city scape from the Dogpatch area of San Francisco before renovations and many scenes from the San Francisco Embarcadero.
There were many scenes in the 16mm that were over exposed and I was tempted to throw the material away. Yannis Davidas was my black and white grader at Light Cone in Paris and he told me to transfer the overexposed material. In the post production he was able to adjust the gain and out of the whiteness of the overexposed film materialized imagery that I had never seen before.
Like the magic of my superimpositions I was pleasantly surprised to view this material for the first time. Since new imagery was revealed to me, in such a way, I decided to call the film Revelations.
The soundtrack "Manifestation" was designed and performed by San Francisco's notable musician Kevin Barnard.
"Absolutely fabulous. marvelous editing and a non narrative sense of Modernity" -Bruce Baillie
"Thank you for sending the link to Revelations. -- It's brilliant. The editing, the rhythms, the building visual complexities and the overall resolution of themes all feels perfect to me. As I was watching I was, in fact, being strongly reminded of a novel I read not long ago -- All The Light We Cannot See by Anthony Doerr. In, as it seems to me, its lamentations for the human soul, as well as with the pervasiveness of light, your film is at once terrifying, deeply sad, and strangely consoling -- all encompassed for me most powerfully in that third to last shot of the looming wave -- the rising and deep darkness and power of the ocean, which then breaks into the light. Beautiful." -Marilyn Brakhage
"Just watched the DVD, loved the black and white photography. Your film moves fluidly through a series of industrial and city views, speaks volumes about urban sprawl and. alienation. You sustained the mood very well, sound design's a perfect fit. A great addition to your filmography." -Tom Palazzolo
"Bleak &/but exquisite & then comes the music & the ships & the ocean & the men at work & the men circling the interior & the exterior & it evolves dramatically: to city-scape, time passing & . . . all that that implies." -Roger Aplon, Poet
Hosted By: MM Serra