Screening
Haphazard Dreams & Eccentric Lives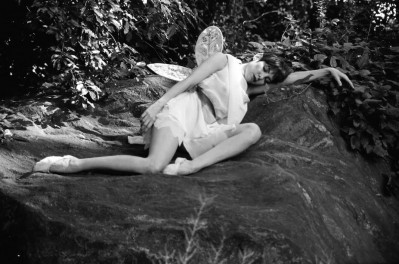 Tessa Hughes-Freeland's films have been shown in a variety of venues, from international museums to seedy bars. The subject matter of her films is confrontational, transgressive, provocative and poetic.
She works in a wide variety of mediums and formats and the personality of her work makes it hard to categorise. A British born filmmaker and writer, she has lived on the Lower East Side for years where she has been an important part of the downtown arts community.
Programmed by MM Serra

PROGRAM
BABY DOLL(1982). 3 min.
INSTINCT (2009). 13 min.
NYMPHOMANIA (1994) w/ Holly Adams. 9 min.
GIFT (2010). 6 min.
DIRTY (1992) w/ Annabel Lee. 17 min.
RAT TRAP (1986). 13 min.