Screening
New York, 1962–1964: Underground and Experimental Cinema
Film at Lincoln Center, 144 W. 65th Street (South Side), New York, NY, 10023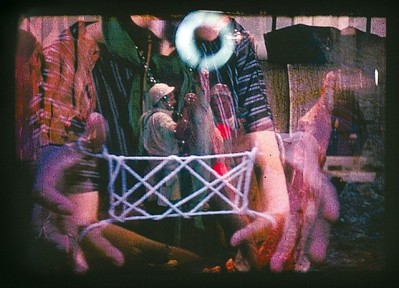 Film at Lincoln Center presents a Tribute to the Film-Makers' Cooperative and the New American Cinema Movement. NEW YORK, 1962–1964: UNDERGROUND AND EXPERIMENTAL CINEMA spotlights the rise of the New American Cinema, running from July 29–August 4.
1962 to 1964 was a pivotal moment in the evolution of American arts and culture, especially in New York City. These years, crucial to the development of Pop, Minimalism, and performance, saw the emergence of a new generation of radical artists, as well as venues that gave their iconoclastic work a home and a context. Movies, meanwhile, were undergoing a transformation of their own: the rise of a truly independent cinema, of works unencumbered by the medium's aesthetic conventions and commercial imperatives.
"Cinema," wrote Jonas Mekas in a 1962 Village Voice column, "is beginning to move. Cinema is becoming conscious of its steps. Cinema is no longer embarrassed by its own stammerings, hesitations, side steps. Until now cinema could move only in a robotlike step, on preplanned tracks, indicated lines. Now it is beginning to move freely, by itself, according to its own wishes and whims, tracing its own steps. Cinema is doing away with theatrics, cinema is searching for its own truth, cinema is mumbling, like Marlon Brando, like James Dean. That's what this is all about: new times, new content, new language."
Presented in association with the Jewish Museum's exhibition New York: 1962-1964 (on view from July 22, 2022 to January 8, 2023) and Film Forum's 1962…1963…1964, a related series of the fertile three-year period in cinematic history (July 22–August 11).
Film at Lincoln Center, the Jewish Museum, and Film Forum will offer reciprocal admission discounts to each other's programs (with proof of purchase). Enjoy $11 tickets at Film Forum's series with ticket stub from FLC's series, available only at box office. Enjoy half-price admission to the Jewish Museum with ticket stub from related series, offer good from July 22, 2022 through August 14, 2022. To redeem discounted tickets, email info@thejm.org or call 212-423-3200.
Organized by Thomas Beard and Dan Sullivan. Co-presented with the Jewish Museum. Special thanks to Ed Halter and Anthology Film Archives.