Screening
Su Friedrich's "Today" Premieres at Firehouse
Firehouse: DCTV's Cinema for Documentary Film, 87 Lafayette St, New York, New York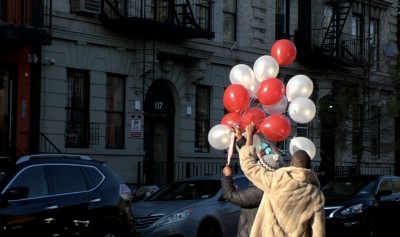 From Friday, March 17th to Thursday, March 23rd, FMC member Su Friedrich will premiere her film TODAY (distributed by Icarus Films) at Firehouse: DCTV's Cinema for Documentary Film!
"A virtuoso of clarity, Friedrich recasts the personal as political, makes the public curiously intimate." —Manohla Dargis, Village Voice.
Friedrich is a pioneering queer filmmaker who has been making ground-breaking personal films for decades. In Today, she again eschews conventional narrative, observing her world over a six-year period. Choice morsels of documentary footage from the neighborhood of Bed-Stuy, Brooklyn, and beyond are augmented with her wry observations and witty on-screen text in this casual, engrossing portrait of daily life. Friedrich thought that using her camera to 'live in the moment' would give her access to seeing the wonders of the world, but instead she saw exactly what was in front of her, both the devastating and the uplifting.
Friedrich's shorts Gently Down The Stream, Rules of the Road, Seeing Red, The Head of a Pin, and First Comes Love will accompany the feature.