Screening
WHAT ABOUT ME
Sixth Street and Avenue B Community Garden, Sixth Street and Avenue B New York, NY 10009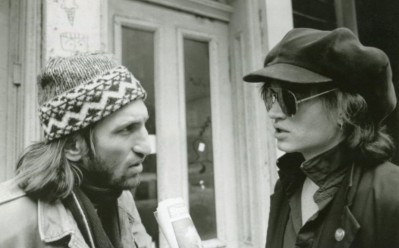 Screening at 6 & B Garden of Rachel Amodeo's acclaimed film.
FILMMAKER IN PERSON!
6 & B Garden at 7pm
FREE ADMISSION
Still from WHAT ABOUT ME (1993) a film by RACHEL AMODEO
WHAT ABOUT ME was written, produced, and directed by Rachel Amodeo. She plays the lead role of "Lisa," who ends up homeless and drifting in New York City. The film was described by The New Yorker as "a hidden masterwork that brings grace and cosmic humor to the grimy streets of eighties New York."
Starring Rachel Amodeo, Richard Edson, Richard Hell, Nick Zedd
Organized by MM Serra