About
The Film-Makers' Cooperative
New American Cinema Group
Activities
NACG distributes, archives and promotes non-commercial artists' cinema and maintains a film and paper archive accessible to researchers to promote the collection through a searchable web catalogue and screenings.
NACG has published Sarah Markgraf's book "I Was a Flawed Modernist" on filmmaker Paul Sharits. With MIAP, we received a NFPF grant to preserve Stan Vanderbeek's early pioneering computer graphics.
NACG uses the digital streaming service FANDOR for online distribution of select works in our collection. We participate in panel discussions at media festivals and universities in the U.S. and abroad.
NACG conducts an annual public screening of new works in the collection called "New Year, New Works". NACG has developed varioous programs with exhibition venues such as The Victoria and Albert Museum, Fondazione Prada, Centre Pompidou, Anthology Film Archives, Howl!, MoMA, and MoMI. We offer affordable media workshops.
NACG is partially funded through support from the New York Council of the Arts.
Mission
The New American Cinema Group / Film-Makers' Cooperative (NACG) was founded in 1961 for the distribution of avant-garde film.
It is the first artist-run organization devoted to the dissemination of moving image art. Artists and estates maintain creative control of their works as we are a non-contractual, non-exclusive, membership based, non-profit group.
NACG is a research center for film scholars and media makers, a digitzation and preservation center for all formats of moving image art, as well as ensuring access to its collection via a screening room and digital streaming. We also foster the production of new art work via sponsorships and residencies.
NACG's extensive archive is readily accessible to international art and cultural institutions who value the collection as a vital resource. Intrinsic to our policy of non-exclusivity is our mission to provide visibility for works of art from all cultural, gender, and ethnic backgrounds.
History
The New American Cinema Group, Inc. (NACG) was founded on July 14, 1961, as a membership cooperation by a group of 22 New York artists, including Jonas Mekas, Shirley Clarke, Ken and Flo Jacobs, Andy Warhol, and Jack Smith. The Film-Makers' Cooperative is a division of the NACG and continues to be its operational name.
For the first two decades, the NACG operated as a for-profit membership distribution center.
In 1981, under the leadership of Margery Keller, the NACG expanded its mission to include educational, artistic, and literary activities (i.e. film screenings, workshops, seminars, book publications, and so on). In addition to analog film, the NACG now also distributed video and digital media.
The FMC's Board of Directors, including Larry Gottheim, Vincent Grenier, Dave Gearey, Paul Arthur, and MM Serra, hosted a Benefit Art Auction at The Gallery THREE ZERO with over 102 art works. This benefit began yearly art auctions to fund preservation projects and other expenses.
Executive Director MM Serra was finally granted non-profit status for the NACG. With this new standing, the NACG began archiving and preserving older film and video work for the benefit of future prosperity.
In the 2000s, Board members began a digital effort to expand our digital collection. Former Board c/o President Gregg Biermann introduced the NACG's ongoing effort to digitize the vast archive, consisting of more than 5,000 films by over 1,000 media makers.
Among the artists in the collection are Maya Deren, Marie Menken, Jonas Mekas, Michael Snow, Carolee Schneemann, Peggy Ahwesh, Stan Brakhage, and Ken and Flo Jacobs.
1/31/2023: The Film-Makers' Cooperative/New American Cinema Group announces that MM Serra will be transitioning from her current role as Executive Director after over thirty years of dedicated service to the organization. For thirty years, MM Serra brought life to the Film-Makers' Cooperative. She oversaw the Cooperative's certification as a nonprofit organization in 1993 and brought it into the digital age, working tirelessly to highlight the legacies of historically overlooked filmmakers.

Serra has been instrumental in the restoration of countless films, including the works of Edward Owens, Maya Deren, Storm De Hirsch, Cathy Cook, and multiple collaborations with the Stan VanDerBeek Estate. She has successfully guided the Cooperative through four relocations and countless changes over the years. Without MM Serra, the Film-Makers' Cooperative would not exist as it does today.

5/26/23: The Film-Makers' Cooperative is pleased to announce the organization's new Executive Director, Tom Day.

Tom joins The Coop from the academic sector, having spent the last six years teaching and researching in the fields of art history and film studies at The University of Edinburgh and The Courtauld Institute of Art, University of London. While at The Courtauld, Tom helped to run The Centre for American Art, a field-leading scholarly center, where he programmed lectures, symposia, workshops, screenings, and artists' events.
As part of Tom's strategic plan for The Coop, he will aim revive the scholar-in-residence program to encourage and support academic research into the collection. Tom will also seek to implement focused education and programming initiatives with the ultimate aim of funding a teaching fellowship and a set of curatorial fellowships at The Coop that will support pedagogical programmes and a roster of screenings and publications. An expansion of community-oriented workshops for artists and filmmakers will also be a key priority. One of the central ambitions of Tom's tenure will be to further assist The Coop in the preservation, digitization, and storage of its world-leading collection of experimental film and video artworks through a rigorous grant-getting program, as well as through collaborations with institutional partners within and beyond New York City.
Charles S. Cohen
"I WAS IN A POSITION TO HELP, AND I THOUGHT THAT I SHOULD. THEY ARE A WONDERFUL GROUP DOING IMPORTANT WORK, AND THERE IS NO OTHER PLACE TO GO AND SEE THIS KIND OF THING. THEY NEEDED A STORAGE SPACE FOR THEIR ARCHIVES, AND THIS MEETS THEIR NEEDS."
The Film-Makers' Coop / New American Cinema Group is very grateful to our benefactor, Charles S. Cohen, whose generous support allows us to thrive in New York City. Our on-location screening room has been named in his honor.
Board of Directors
Emily Singer
President
is a multi-disciplinary artist and entrepreneur living in New York City. With both a Business Degree from Parsons The New School for Design and a Masters in Urban Policy from the New School. In 2015 Emily became the programming and development director for 8ball radio and is the host of The Gentle Scoundrel Show, a music program dedicated to sub-underground and experimental music from around the world. In January 2021 Emily began producing along side MM Serra Tales and Visions of The Community with MM serra.
Julia Curl
Vice-President
is a writer, filmmaker, and photographer based in Brooklyn, New York. She received her BA in literary studies and BFA in photography from The New School in 2021. She is the former Director of Higher Pictures and was Managing Editor of Poets & Traitors Press from 2018-2021. She currently works for The Filmmaker's Cooperative and The John Giorno Foundation. Her writing has been published by Johns Hopkins University press and Hyperallergic.
cherry brice jr.
Treasurer
is a Brooklyn-born, Port-au-Prince-raised, and Harvard-educated writer, pornographer, and filmmaker, whose work has screened from Berlin, to Mexico City, to Port-au-Prince. cherry is the host, curator, and creator of CineSymposia—a radical film screening series and installation piece at Anthology Film Archives—and Ace of Shade—a regularly-sold-out monthly comedy show at New York City's Duplex Cabaret Theatre. cherry is co-leader emeritus of the North Brooklyn chapter of Filmshop—a nonprofit collective of independent filmmakers. In addition to the above, cherry's work has been supported, presented, and distributed by institutions including The New York Foundation for the Arts, The Millennium Film Workshop, The New York Times, and The Film-Makers' Cooperative—on whose board cherry currently serves.
Robert Withers
Secretary
is an author and film/videomaker who has created innovative and award-winning works since the 1970s. His 16 MILLIMETER EARRINGS was a ground-breaking interpretation of the performance piece by Meredith Monk. Withers's work has been distributed internationally and is with the Filmmakers Coop in New York and Collectif Jeune Cinema in Paris. While still active in so-called "experimental" film, his recent work has explored surrealist narrative genres, text-based film, lyrical documentary, and music video. He works out of New York City and Staatsburg, New York. In the 1980s and 1990s, Withers directed the New York Expo of Short Film & Video, a 40-year-old international festival of independent shorts.
Gregg Biermann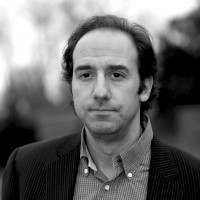 Often working with footage from Hollywood classics like THE WIZARD OF OZ (1939), REAR WINDOW(1954), NORTH BY NORTHWEST (1959), and others, Biermann's work takes advantage of the possibilities of digital cinema to advance rigorous compositional strategies. His recent The Age of Animals (2014) is an unsettling, and dizzying lament on the end of animal life of planet Earth. "In Biermann's work, as in contemporary life, our landmarks are constantly shifting, forcing us to find new ways of locating ourselves in a spatial and temporal situation that is ever slipping beyond our mind's grasp."-- Jaimie Baron. Gregg Biermann is Co-President of the New American Cinema Group/Filmmakers Cooperative in New York and is Professor of Cinema Studies at Bergen Community College in New Jersey and has also taught film history and analysis at NYU Tisch School of the Arts.
Eduardo Darino
(uruguayan born) has made animation for over 60 years, is a Fullbright Fellow, has an MFA from New York University Film, has teached at Pratt Institute the past 26 years and created The Library of Special Effects plus hundreds of ID Logos for Broadcast International Networks, besides hundreds of television programs. He was included in ISMO, LA Film Forum, screened at NY Film Forum, MNAV Montevideo, Munal, Reina Sofia Spain, etc. lectured at computergraphics-animation.conferenceseries, ORT University and many others.
L u m i a
Ozan Adam
Ozan D. Adam studied art and cinema at Bard College and attended The New School University for his MA. His works have been exhibited in solo and collective exhibitions at many exhibitions, biennials, museums, galleries and his films have won awards at international festivals around the world. He taught BA & MA degree film courses at universities and gave workshops, lectures and seminars at METU, Bosphorus University, The Netherlands Institute of Higher Education, Aksanat Art Foundation and The Bauhaus Foundation in Germany. His films were in publications such as Cashier Du Cinema. He has been a jury member at universities and film festivals. He wrote, designed and published books, curated exhibitions and opened his own art gallery. Many of his artworks and films have been selected, awarded and presented by festivals, galleries and museums around the world some of which are Anthology Film Archives, Bowery Ball Room, Collective Unconscious Gallery, New Museum, Millennium Film Workshop in New York, Tate Modern Museum, Rio Cinema in London, Martin Gropius-Bau Museum, Haus der Kulturen der Welt in Berlin, Louvre Museum and Pompidou Art Center in Paris, National Centre for Visual Arts, Reina Sofia National Museum in Madrid, Istanbul Modern and Pera Museums in Istanbul.
Devon Narine-Singh
is an experimental filmmaker, curator, and scholar based in NY. My areas of interest include found materials and explorations of addiction and recovery in mass media. I am currently working on several projects and articles. My films have screened internationally at venues such as Microscope Gallery, UltraCinema, The New School and The Trinidad and Tobago Film Festival. I have presented at NYU Cinema Studies and curated screenings at The Film-Makers Coop and Maysles Cinema.
Board of Advisors
Anne Hanavan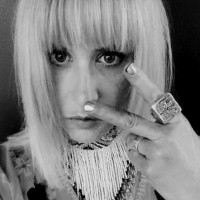 is a Filmmaker, Writer, Performance Artist and Lead singer of the Multi Media Performance Troupe: Transgendered Jesus. Hanavan uses her body as the subject in a series of video self portraits where the artist aggressively confronts her past in a frenzy state of cathartic self expression.
Peter Cramer
born in 1957, is a filmmaker and multimedia artist based in New York. He's been creating work since the eighties, collaborating with Jack Waters, examining gentrification, fighting against AIDS, and working to cultivate collaborative spaces.
Elizabeth Dee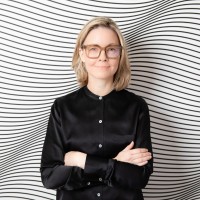 Elizabeth Dee is Co-Founder and CEO of Independent Art Fair. From 2020 to 2022, she was the Fonuding Director of The John Giorno Foundation in New York. After two decades of dedication to gallery practice and collaborating with artists, she regularly lectures on the future of the art market and is an adjunct professor of art at New York University. Previously, Dee was a gallerist in New York for twenty years, represneting a global roster of artists, such as John Girono, Adrian Piper, and Ryan Trecartin, among others, and co-produced ten movies with Trecartin. She has organized more than 250 exhibitions with artists and foundations. She also was a curatorial advisor to the Kramlich Colleciton in San Francisco, the world's largest private collection of video art of the 20th century. Elizabeth has been profiled in many international publications, including the New York Times, the Wall Street Journal, and Vogue.
Jeffrey Deitch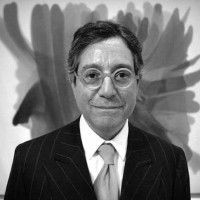 is a dealer in modern and contemporary art and an art advisor to private and institutional art collectors. He is also an art writer and exhibition organizer. Prior to opening his own art advisory firm in 1988, Mr. Deitch was a Vice President of Citibank where he spent nine years developing and managing the bank's art advisory and art finance businesses.
Bradley Eros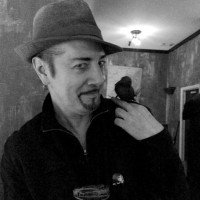 is artist, experimental filmmaker, mediamystic, maverick curator, sound collage, photographer, expanded cinema,performance, writer & poet, nomadic teacher and private investigator—initiating, exhibiting, & curating at a multitude of ephemeral spaces and long-lasting venues, from micro-cinemas & storefronts to galleries & museums.
His work includes intimate collaborations with Aline Mare (Erotic Psyche), Jeanne Liotta (Mediamystics), the Alchemical Theatre, Circle X, and kinoSonik.; intense research with Jeanne Liotta on the films of Joseph Cornell. He has created dozens of 'zines, posters, soundtracks, unique artist's books, and film performances in the unfixed universe of ephemeral cinema.
Philip Glass
is an American composer. One of the highest profile composers writing "classical" music today, he is often said to be one of the most influential musicians of the late 20th century. Beyond his operas, symphonies, and compositions, Glass has had a long standing interest in the "mating of sound and vision". He has collaborated with numerous artists and film-makers, writing music for experimental theater and for Academy Award-winning motion pictures.
Josh Guilford
is Assistant Professor of English in Film and Media Studies at Amherst College. His research focuses on histories and theories of experimental cinema, with an emphasis on the postwar American avant-garde. Essays of his have appeared in such publications as Alternative Projections: Experimental Film in Los Angeles, 1945-1980 (John Libbey, 2015); The Global Sixties in Sound and Vision: Media, Counterculture, Revolt (Palgrave Macmillan, 2014); and the online journals Flow and World Records (forthcoming 2020). Since 2009, he has pursued curating as a manifestation of research, as well as a mode of cultural production. Film and video programs that he has curated or compiled have screened at venues such as Anthology Film Archives, Microscope Gallery, Balagan, University of Toronto, Magic Lantern Cinema, Le Petit Versailles, A.P.E. Gallery, and Pacific Film Archive. In 2019, he co-curated -- with Toby Lee -- an event series on world-making and documentary media produced in conjunction with World Records journal, with events occurring at UnionDocs: Center for Documentary Art and the Hagop Kevorkian Center for Near Eastern Studies. He also makes films, working on 16mm. His short film, Rock Roll (2015), screened at such venues as Ann Arbor Film Festival, Light Field, Onion City Film and Video Festival, and A Good Night's Sleep. His dual-projection film, Circumambulations (2018) -- co-created with Andrew Ranville -- has screened at Microscope Gallery, Lausanne Underground Film and Music Festival, Revolutions Per Minute Festival, and the Film-Makers' Cooperative. He serves as an editor of Millennium Film Journal and a member of the International Advisory Committee for Archive/Counter-Archive.
Ed Halter
is a founder and director of Light Industry, a venue for film and electronic art in Brooklyn, New York. His writing has appeared in Artforum, The Believer, Bookforum, Cinema Scope, frieze, Little Joe, Mousse, Rhizome, Triple Canopy, Village Voice, and elsewhere. His book From Sun Tzu to Xbox: War and Video Games was published in 2006; his current project is a critical history of contemporary experimental cinema in America. Honors include a Creative Capital | Warhol Foundation Arts Writers Grant (2009).

From 1995 to 2005, Halter programmed and oversaw the New York Underground Film Festival, and he has curated screenings and exhibitions at Artists Space, BAM, the Flaherty Film Seminar, ICA London, Museum of Modern Art, New Museum, PARTICIPANT INC., and Tate Modern, as well as the cinema for Greater New York 2010 at MoMA PS1 and the film and video program for the 2012 Whitney Biennial.
Jim Hubbard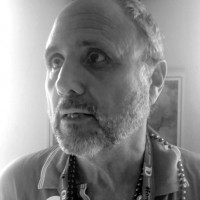 is an experimental filmmaker and the founder and president of MIX – the New York Lesbian and Gay Experimental Film/Video Festival. Under the auspices of the Estate Project for Artists with AIDS, he created the Royal S. Marks AIDS Activist Video Collection at the New York Public Library. He coordinates the ACT UP Oral History Project, funded by the Ford Foundation and by grants from the Gesso Foundation, the Gill Foundation, the Jessie Smith Noyes Foundation and the Phil Zwickler Memorial & Charitable Trust. The project is a collection of interviews with surviving members of the AIDS Coalition to Unleash Power.
Ken and Flo Jacobs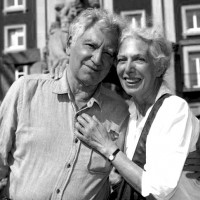 are both artists. Florance is a painter and collaborator with Ken, who has been making avant-garde films since the mid fifties. Ken is the director of Tom, Tom, The Piper's Son (1969, USA), and Star Spangled to Death (2004, USA), a nearly seven hour film consisting largely of found footage.
Melissa Lyde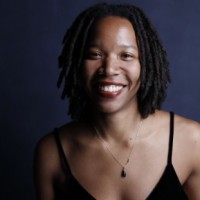 lives and works in Brooklyn, New York. She is the founder of Alfreda's Cinema, a bi-monthly film series at The Metrograph. Alfreda's Cinema screens art house films that tell Black/POC stories, films that resonate the richness and culture of our history with depth and love. Our dynamics, our shapes, and our colors.
Sebastian Mekas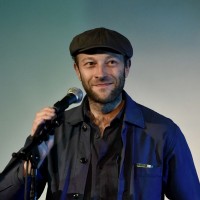 is the estate of Jonas Mekas, Lithuanian-American filmmaker, poet, and artist who has been called "the godfather of American avant-garde cinema" on many occasions. His work has been exhibited in museums and at festivals worldwide.
Sebastian is a cinematographer and actor, known for Jonas in the Jungle (2013), Notes on an American Film Director at Work (2008) and Belladonna (1989).
Bill Morrison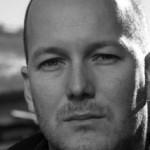 New York-based filmmaker and artist, best known for his experimental collage film Decasia (2002). He is a member of Ridge Theater and the founder of Hypnotic Pictures. He attended Reed College 1983-85, and graduated from Cooper Union School of Art in 1989.
Lynne Sachs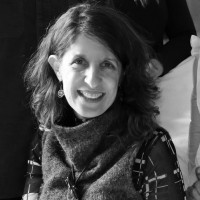 Lynne Sachs makes films, installations, performances and web projects that explore the intricate relationship between personal observations and broader historical experiences by weaving together poetry, collage, painting, politics and layered sound design. Strongly committed to a dialogue between cinematic theory and practice, she searches for a rigorous play between image and sound, pushing the visual and aural textures in her work with every new project. Between 1994 and 2006, she produced five essay films that took her to Vietnam, Bosnia, Israel, Italy and Germany — sites affected by international war – where she looked at the space between a community's collective memory and her own subjective perceptions.
Recently, after 25 years of making experimental documentaries, Sachs learned something that turned her filmmaking upside down. While working on Your Day is My Night (2013) in NYC's Chinatown, she realized that her subjects were performing for the camera rather than revealing something completely candid about their lives. The process of recording guaranteed that some aspect of the project would be artificial. This moved Sachs toward a new type of filmmaking — she invited her subjects to become her collaborators — to work with her to make the film about their lives. This new way of "working with reality" has inspired Sachs to present Your Day is My Night (2013) as well as Every Fold Matters (2016) as live film performances in alternative venues around New York City -- including homeless shelters, labor union headquarters and laundromats as well as small non-commercial theaters. In 2017, she completed her newest experimental documentary Tip of My Tongue which was supported by a Guggenheim Fellowship in the Creative Arts and premiered as the closing night film in the Museum of Modern Art's Documentary Fortnight.
Sachs has made over 25 films. Her films have screened at the New York Film Festival, the Sundance Film Festival and Toronto's Images Festival amongst others. They have also been exhibited at the Museum of Modern Art, the Whitney, Walker Art Center, Wexner Center for the Arts and other venues nationally and internationally. The Buenos Aires International Festival of Independent Cinema, Festival International Nuevo Cine in Havana and the China Women's Film Festival have all presented retrospectives of Sachs' films.
Since 2006, Sachs has collaborated with her partner, filmmaker Mark Street, in a series of playful, mixed-media performances called "The XY Chromosome Project". Lynne holds an MFA in Film from the San Francisco Art Institute, an MA in Cinema from San Francisco State University, and a BA in History from Brown University. She has taught at New York University, Princeton, Hunter College, The New School, and the University of California, Berkeley.
www.lynnesachs.com
Joel Schlemowitz
Joel Schlemowitz is an experimental filmmaker based in Brooklyn who works with 16mm film, shadowplay, magic lanterns, and stereographic media. He is the author of Experimental Filmmaking and the Motion Picture Camera: An Introductory Guide for Artists and Filmmakers (Focal Press/Routledge). His first feature film, 78rpm, is an experimental documentary about the gramophone. His short works have been shown at the Ann Arbor Film Festival, New York Film Festival, and Tribeca Film Festival and have received awards from the Chicago Underground Film Festival, The Dallas Video Festival, and elsewhere. Shows of installation artworks include Anthology Film Archives, Images Film Festival, and Microscope Gallery. He teaches experimental filmmaking at The New School, and was Resident Film Programmer and Arcane Media Specialist at the Morbid Anatomy Museum.
Jack Waters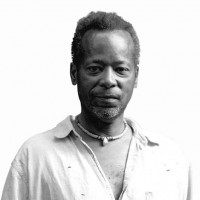 has, with his partner Peter Cramer, created works in video, film, performance and visual art since 1984. As co-director of Abc No Rio, he and his colleagues perpetuated an aesthetic of raw, spontaneous eclecticism that greatly influenced the arts, contemporary to the period of the 80s. He co-curated, with Leslie Lowe, the Naked Eye Cinema, a primary venue for women and LBGTG media artists. A founding contributing writer to NYC Gay City News, Waters' articles have appeared in many other publications. He was Assistant Professor of Video at Hampshire College from 2001 – 2004.
Facilities
Charles S. Cohen Screening Room
Open by appointment
The FMC/NACG is in an expansive 2000 square foot space that includes a climate-controlled archive, a study center library, and the Charles S. Cohen Screening Room. Newly installed and improved windows, sprinkler and alarm systems, lighting systems, carpeting, wheelchair accessible bathrooms, and new theater seating thanks to our benefactor Charles S. Cohen, provide the perfect atmosphere for researching experimental filmmaking. Our 30-seat, wheelchair accessible screening room is available to rent by appointment for researchers, educational institutions, and general audiences, and includes access to 16mm, Super-8mm, 8mm, BluRay, DVD, VHS, and digital projection equipment.
Facility rentals
Charles S. Cohen Screening Room: rental price range from $35 to $50 per hour. To schedule a screening, a visit, or for further information, email filmmakerscoop@gmail.com or call (212) 267-5665.
Founders & Founding Goals
As stated in the Certificate of Incorporation - July 1961.
Our goals are:
To encourage the development of a new cinema which reflects the highest ethical and aesthetic standards.
To combat all forms of film censorship and licensing and all forms of interference in the making of motion pictures.
To initiate and promote the development of methods of film financing, distribution and exhibiting.
Shirley Clarke
Born October 2, 1919 in New York, Shirley Brimberg Clarke danced into the world of art in her teens, studying with such innovative choreographers as Martha Graham, Hanya Holm and Doris Humphrey. She remains a pivotal pioneer of avant-garde film.
Robert Breer
Breer was best known for his abstract films and animation. His mechanical cinema works, flip books, rotoscopes and representational paintings were the foundation for NYC avant-garde animation.
Peter Kubelka
Kubelka was an Austrian experimental filmmaker, architect, musician, curator and lecturer. His films are primarily short experiments in linking seemingly disparate sound and images. He is best known for his 1966 avant-garde classic Unsere Afrikareise (Our Trip to Africa).
Kenneth Jacobs
Ken Jacobs has been working ceaselessly and boundlessly in film, video and moving image performance for over fifty years.
Stanley VanDerBeek
Edmund A. Emshwiller
Ed Emshwiller was one of the first video artists. He is renowned for his multimedia performances, experiments combining computer animation with live-action and 3-D computer-generated videos.
Staff
TOM DAY
Executive Director
Tom joins The Coop from the academic sector, having spent the last six years teaching and researching in the fields of art history and film studies at The University of Edinburgh and The Courtauld Institute of Art, University of London. While at The Courtauld, Tom helped to run The Centre for American Art, a field-leading scholarly center, where he programmed lectures, symposia, workshops, screenings, and artists' events.

Tom completed a PhD in 2019 at The University of Edinburgh with a dissertation on the relationship between Pop art and experimental film since the 1950s. Parts of this work have been revised and are to be published by Edinburgh University Press in a forthcoming anthology Tom has edited with Glyn Davis entitled Pop Cinema. He is also expanding a further part of this research into a book provisionally titled TV Generation: Art and the Political Imaginary of Television on the Lower East Side. Tom has several other in-print and forthcoming publications on experimental film, television and the history New York's avant-garde Downtown scene of the 1960– 1990s.
ROBERT SCHNEIDER
Film Distribution Manager
SHELDON HENDERSON
Digital Media Archivist
Sheldon's media responsibilities include color correction, archiving, and digital finishing and distribution of 5k 16mm film scans, as well as other formats.
MATT McKINZIE
Social Media Manager
Matt McKinzie (he/him) is a writer, filmmaker, curator, and performer. He graduated from Emerson College in 2021 with a B.A. in Visual and Media Arts and a Minor in Gender Studies. His work has screened at WickedQueer: Boston's LGBTQ+ Film Festival, the Millennium Film Workshop, and the Film-Makers' Cooperative/New American Cinema Group.